Welcome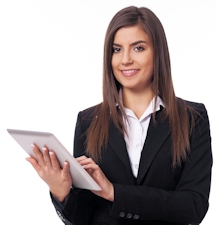 Welcome to Steppingstones Partnership, Inc., a business and Internet technology consulting company. Established in April of 1989 in Edmonton, Alberta Canada, Steppingstones provides a variety of business consulting, research, Internet, media and technology and human resources development services.
We offer the following business consulting services to assist you to start up and/or expand your business, and/or to improve your organization's effectiveness and productivity.
 
Planning – strategic, operational and business plans for entrepreneurs, non-profit associations and public-sector organizations. MORE
Research – literature reviews, market research, questionnaires, focus groups, feasibility / needs assessments, employee morale surveys, and program / project evaluations. MORE
Internet and media technology – Moodle LMS hosting and management, development and production of e-learning courses, online quizzes and quiz systems, learning games, customized competency management systems, and other interactive website applications; multi-media, video production, drone photography and live streaming services. MORE
Human resources development – competency profiles, training needs assessments and evaluations, e-Learning, online testing systems, and productivity / performance assessments. MORE
Funding – researching and preparing grant applications and funding proposals for businesses, associations and non-profit groups.


Contact us for more information regarding our services and products.